A realistic 3d model of a horse and saddle.
4k texture maps for both the color and normal maps on the body. All other textures are saved with 'power of 2′ width and height. All file formats are saved in real world scale (centimeters).
Details:
*.MA – Hair was created using standard Maya Hair. 3rd party plug-ins are not needed. Includes both a 'standard' shader version and a Mental Ray shader version with the lighting used to create the preview images included.
*.FBX – Hair is represented by NURB curves so hair meshes can be generated using your native applications tools/plug-ins.
*.OBJ – Hair is created using alpha and color mapped polygon strips. 2 hair textures (1024X256) are used.
Ready for animation and simulation.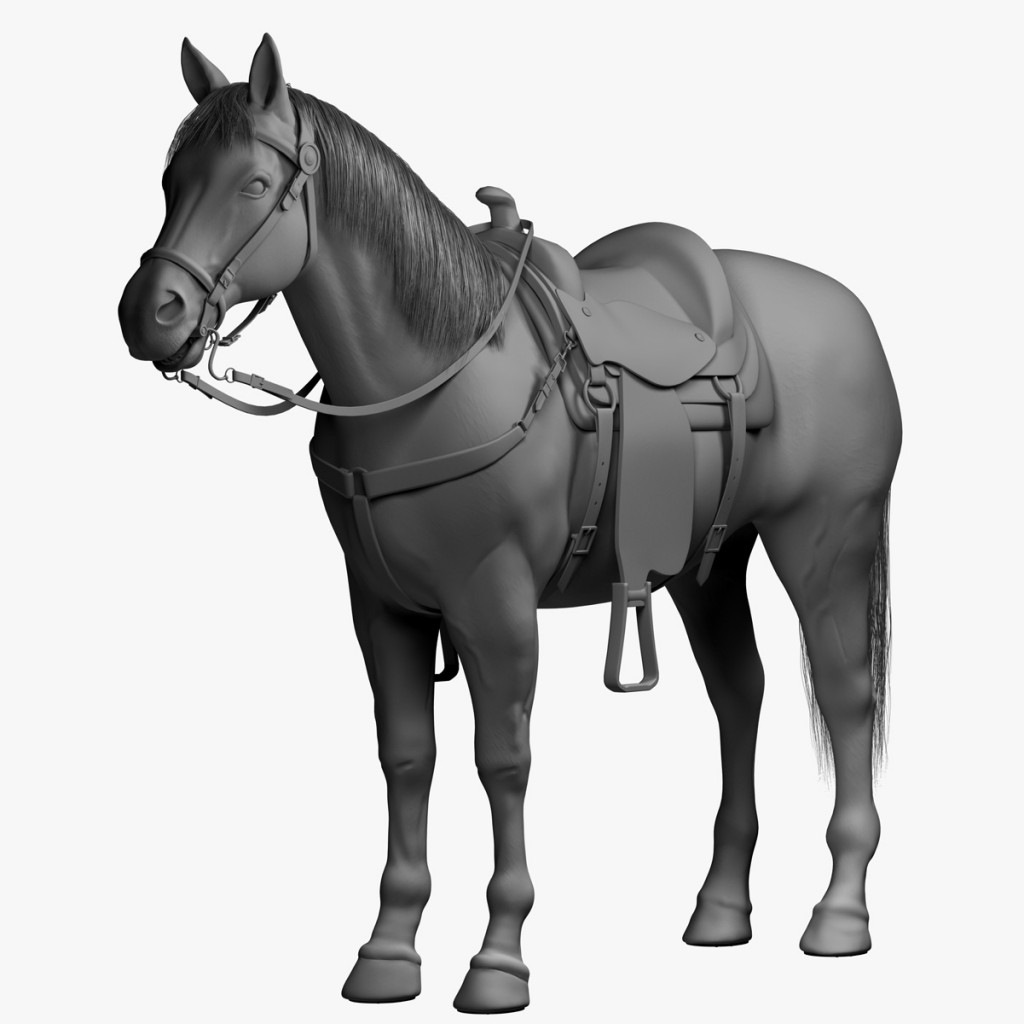 Buy Now